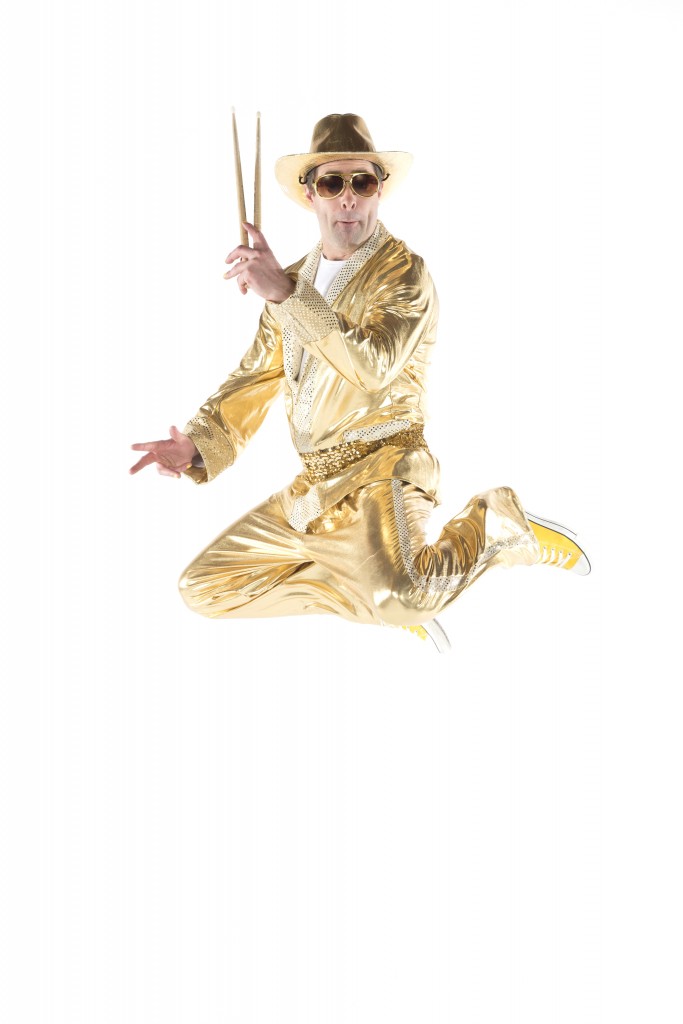 Mellow Yellow is a classic rocker with a laid back attitude and quick sense of humour. As the R'n'R rhythm maker, Mellow Yellow enjoys sitting in the driver's seat and energizing the band with his supersonic drumsticks and golden smile.
Tony Nesbitt-Larking has been playing drums since the age of 5, and brings Mellow to life in his sparkly suit, oversized fedora and sunglasses.
Based in Toronto, Tony is a Juno-nominated session drummer, guitarist and composer. He plays a variety of music styles and has won top international honours at the Emergenza Festival in the Best Drummer category. Tony has appeared on national TV (CBC Radio 3, MTV Live), performed in commercial jingles, toured all over the world and played in many music festivals.
Tony has been published in Modern Drummer magazine, and is endorsed by Headhunter's drumsticks. He has released two solo albums, "Tony Nesbitt-Larking" (2011) and "Deep Space" (2014) and currently teaches drums and guitar privately.